You can easily get an unlimited, secure VPN account in a few steps. To do so, head to our website and select "Get TunnelBear". There, you'll be able to choose the type of subscription you'd like to upgrade to and follow the prompts to upgrade.
Or, if you have the TunnelBear app open and logged in, simply press the gold "upgrade" button located within the app.

If you'd like multiple paid accounts for a group of people, check out TunnelBear for Teams, our secure VPN for businesses and groups.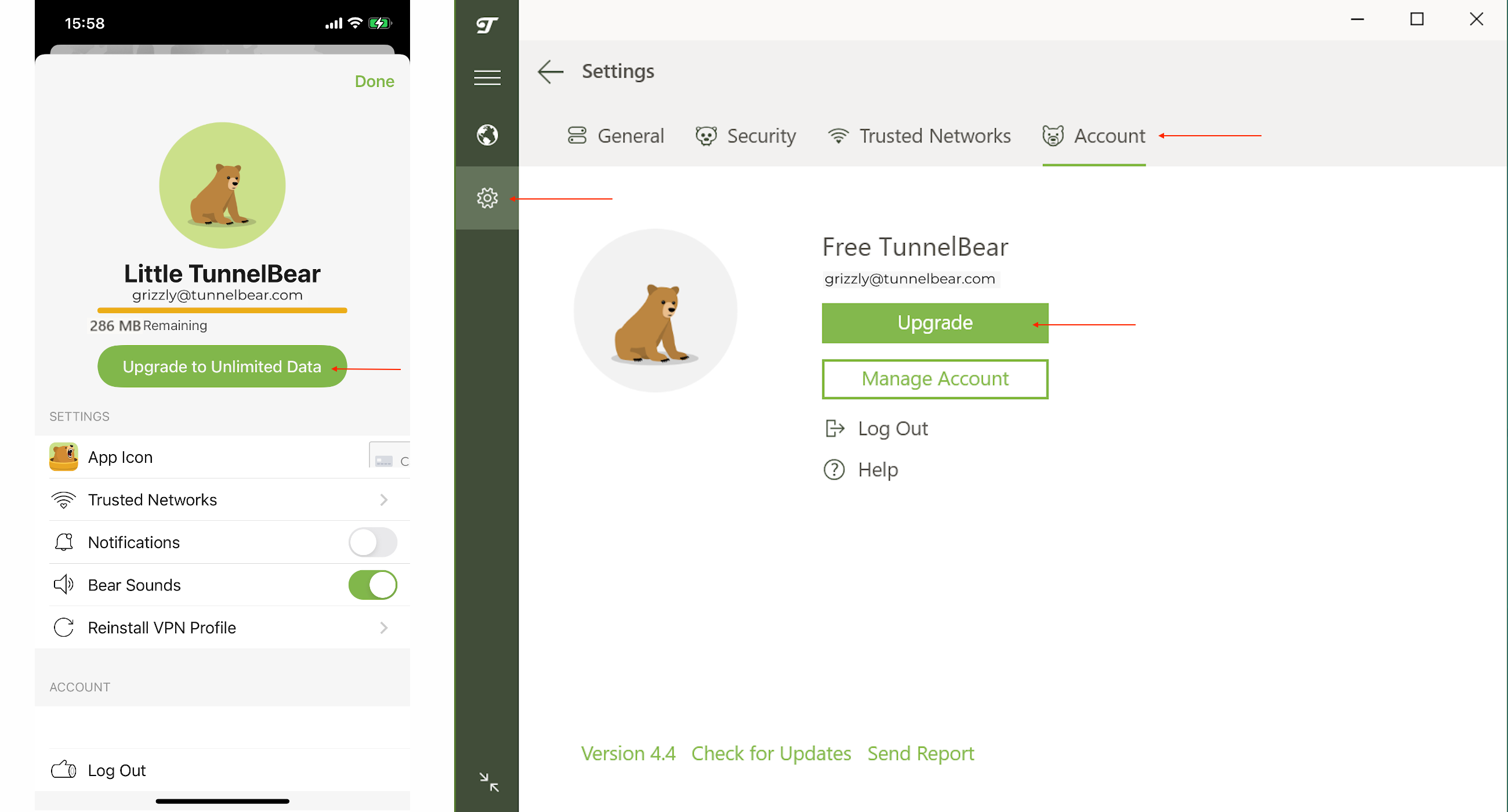 iOS Windows