The Trusted Networks feature essentially creates a list of networks that you consider "safe." When you leave one of these networks, your Bear will automatically connect in order to ensure that your 'bear'owsing is completely private and secure. This feature is currently available on Windows, macOS, iOS, and some Android devices (not available on Android 8.1+). Trusted Networks can only be used with WiFi connections.
While it is a good idea to keep your Bear connected at all times to maintain continuous privacy and security, you may decide that there are some networks, such as your home network, that are secure enough to give your furry friend a well-deserved coffee break.

How It Works
Your Bear will automatically connect when leaving a Trusted Network and it will disconnect when you re-enter the Trusted Network.
On Windows, Mac and Android, you can still turn TunnelBear ON while on a network that is trusted, without turning off the Trusted Networks feature. This allows you maximum control over your connection. On iOS, you'll be prompted to remove the network in order to connect.
Your Bear will not disconnect automatically as soon as you add a network to the Trusted Networks list. After you enable the setting, you can choose to turn the VPN off manually.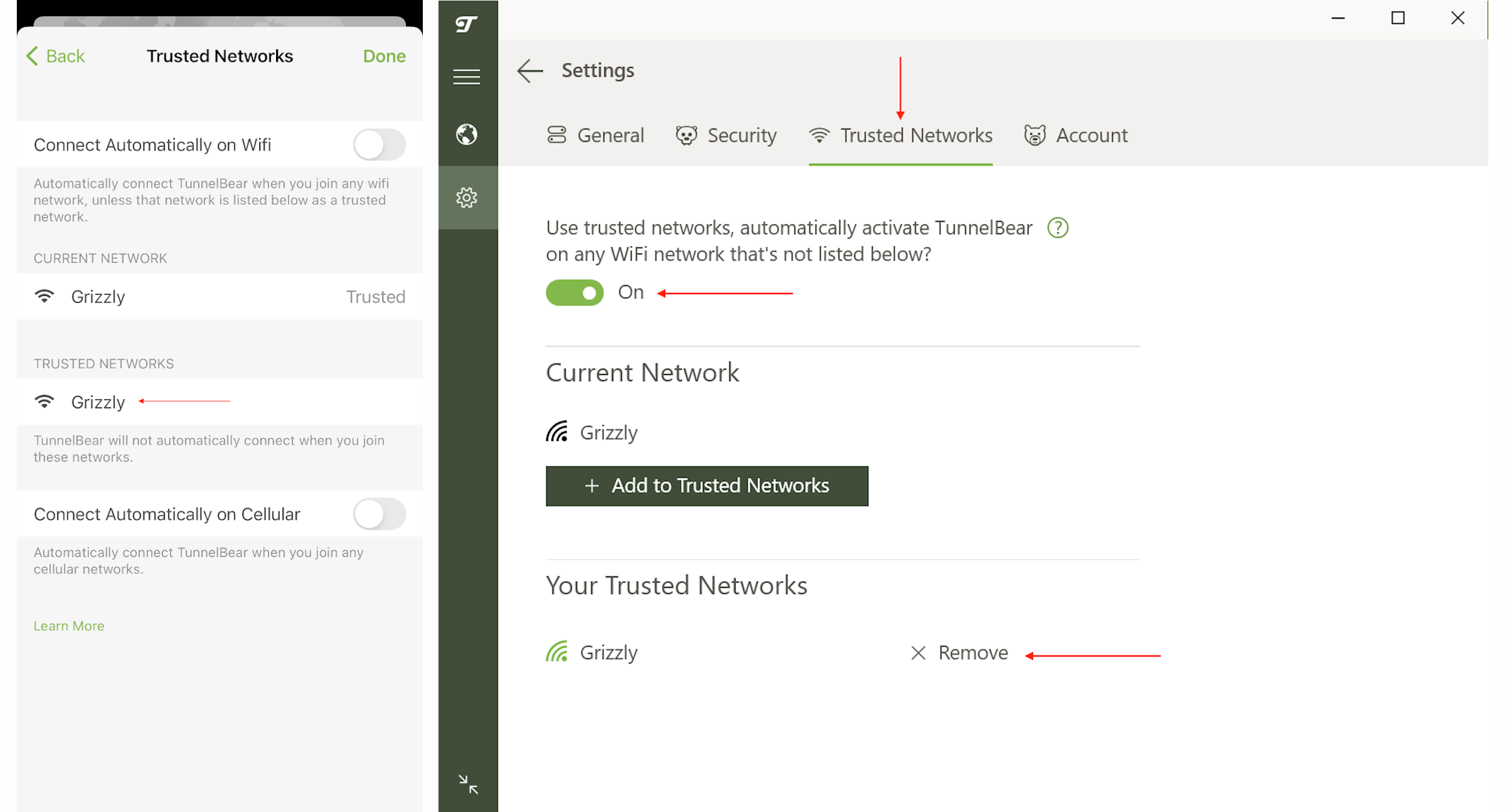 iOS Windows