Yes, you can send a one-year TunnelBear subscription as a gift. Gifted subscriptions do not renew, so you won't be charged after the subscription expires. Simply head to our Gift of the Bear checkout page and fill out the requested information to complete your purchase.
If you get stuck, below are detailed instructions:
To send a Gift of the Bear:
Fill out the gift info which includes the date you want the Bear sent and a special note for the recipient.

Input in your payment information.

That's it! The gift will be delivered on the date you chose. You will receive a receipt email and then a confirmation email on the delivery date.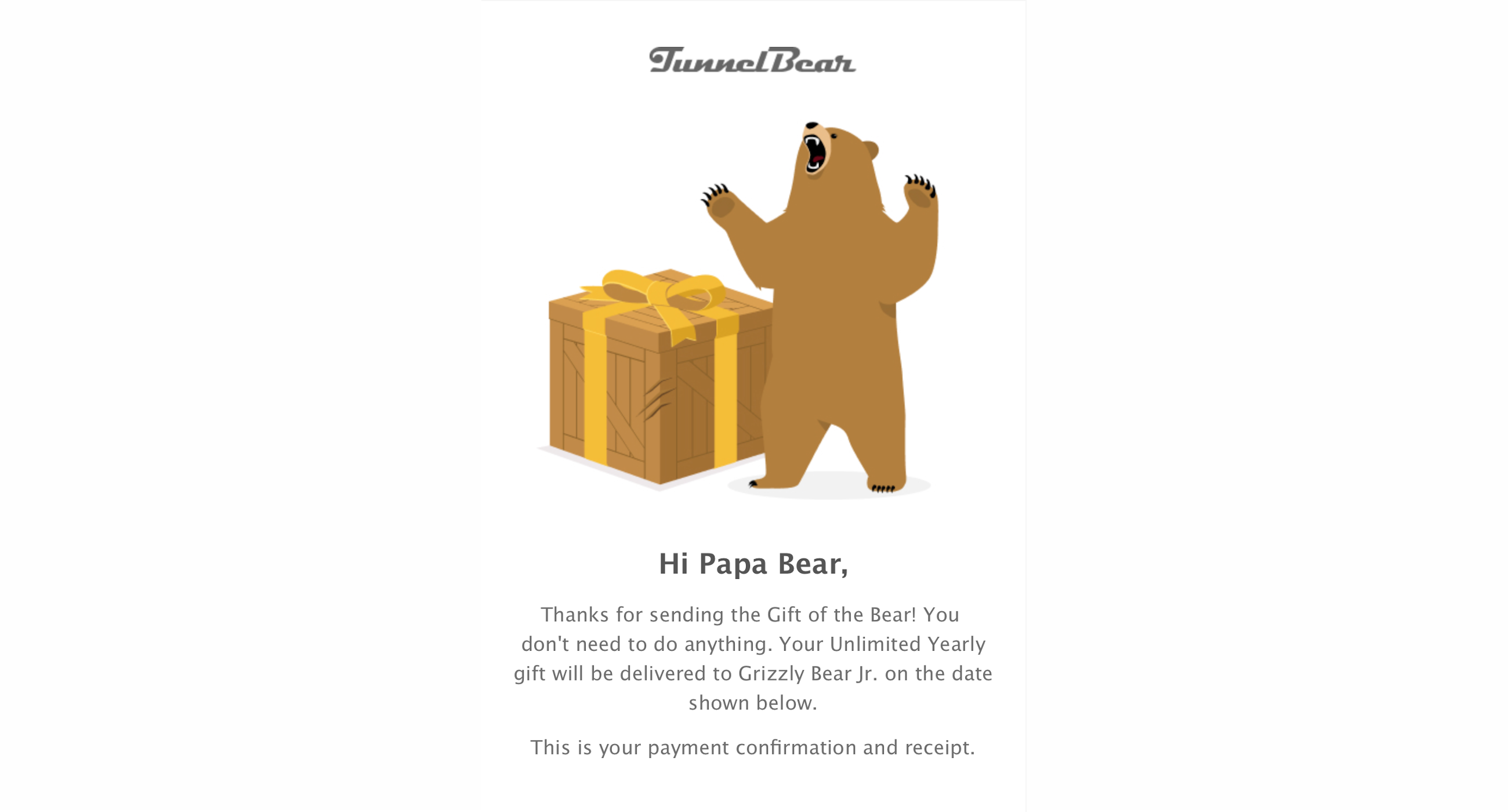 To accept a Gift of the Bear:
1. Follow the link in the gift email to accept your Bear and create or sign into your account.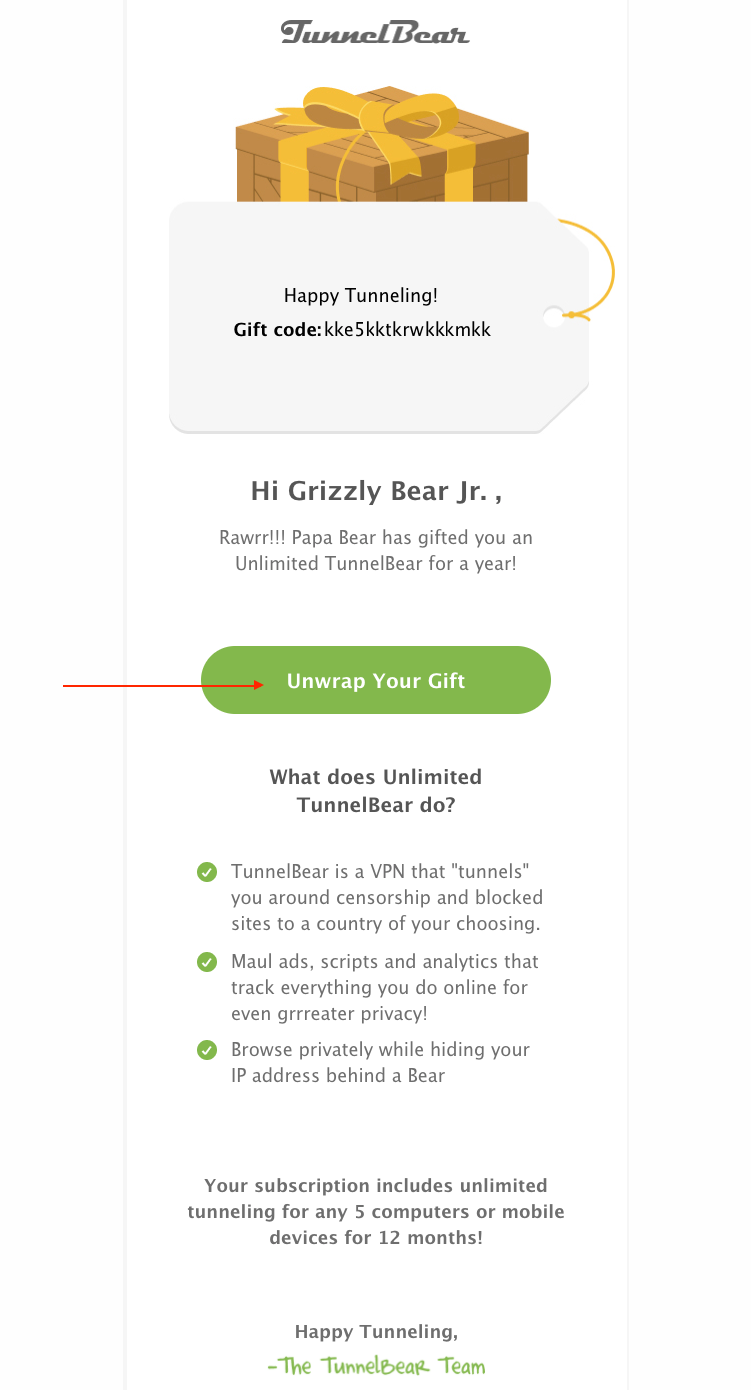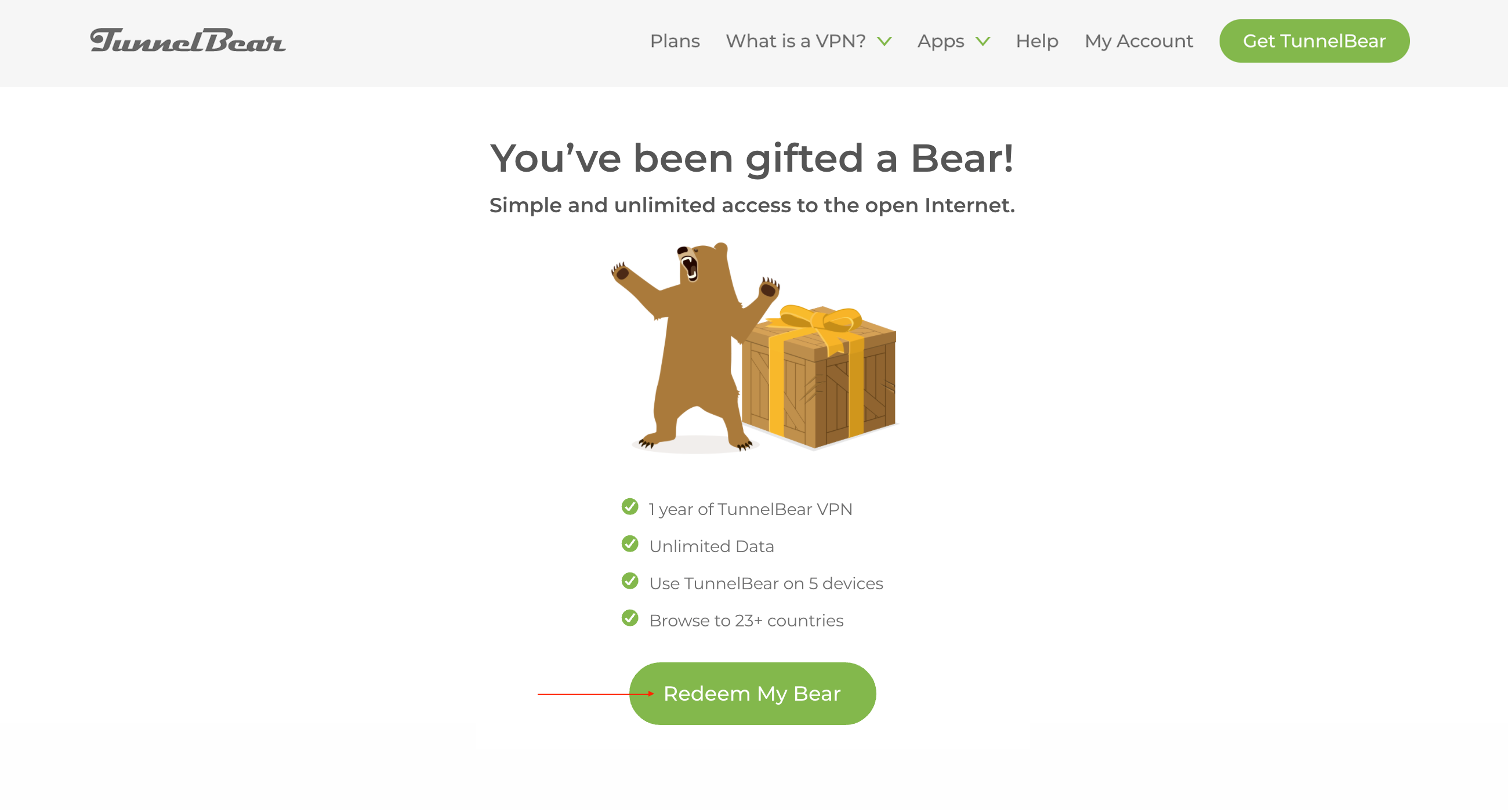 2. Download the app, unpack your Bear and start browsing privately.