If you've received a marketing email from us, there will be an unsubscribe button at the bottom. Simply click the link and follow and prompts to finish unsubscribing your email address from our marketing mailing list. This means you'll no longer receive emails from us promoting our service, sales, etc.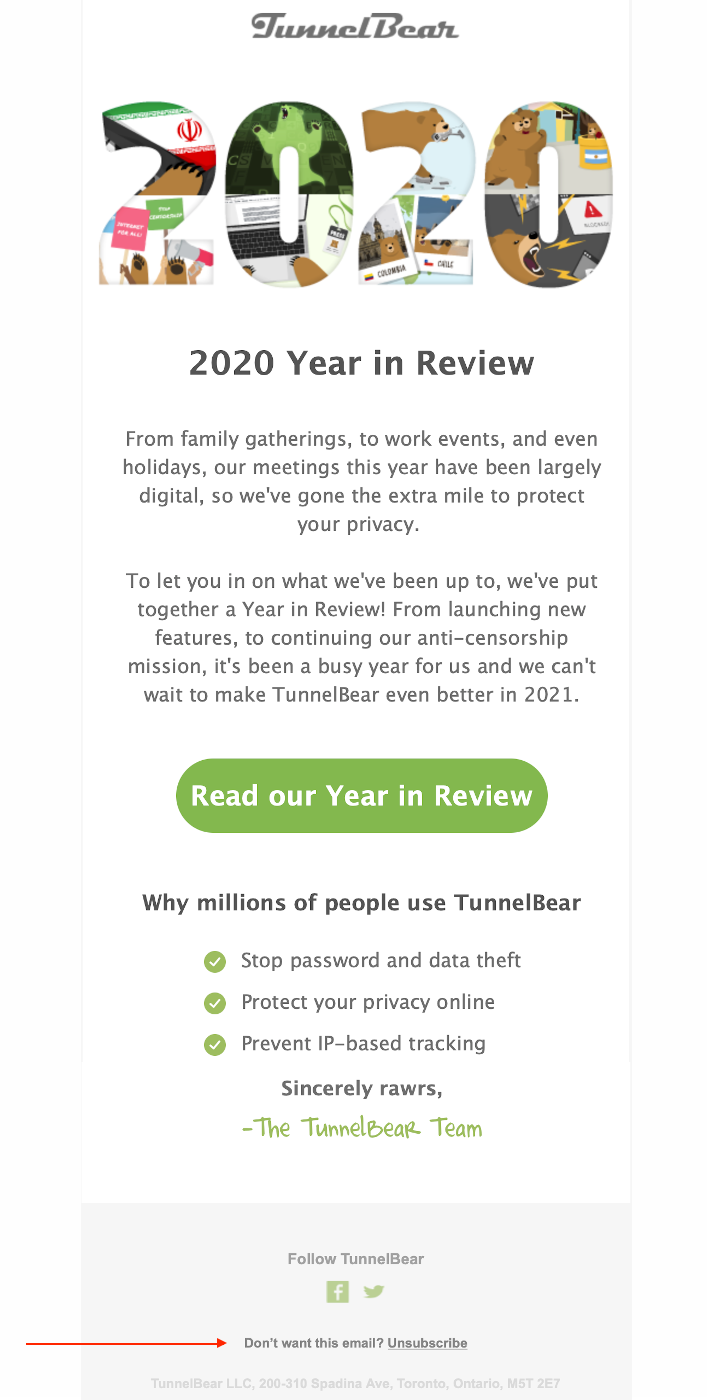 Please note that this will not unsubscribe you from all TunnelBear emails. You will still receive emails regarding your account (monthly data reset emails, subscription receipts, etc.).
If you run into any issues unsubscribing from the marketing emails, let our friendly Support Bears know and they can assist you further.