Your Bear will only roar on mobile devices (Android and iOS). Sounds are not available on macOS or Windows.
If you are on mobile but your Bear is silent, please make sure that any Do Not Disturb or mute settings are disabled, and that system sounds are turned up.
Please also make sure that Bear Sounds are enabled within the TunnelBear app's settings.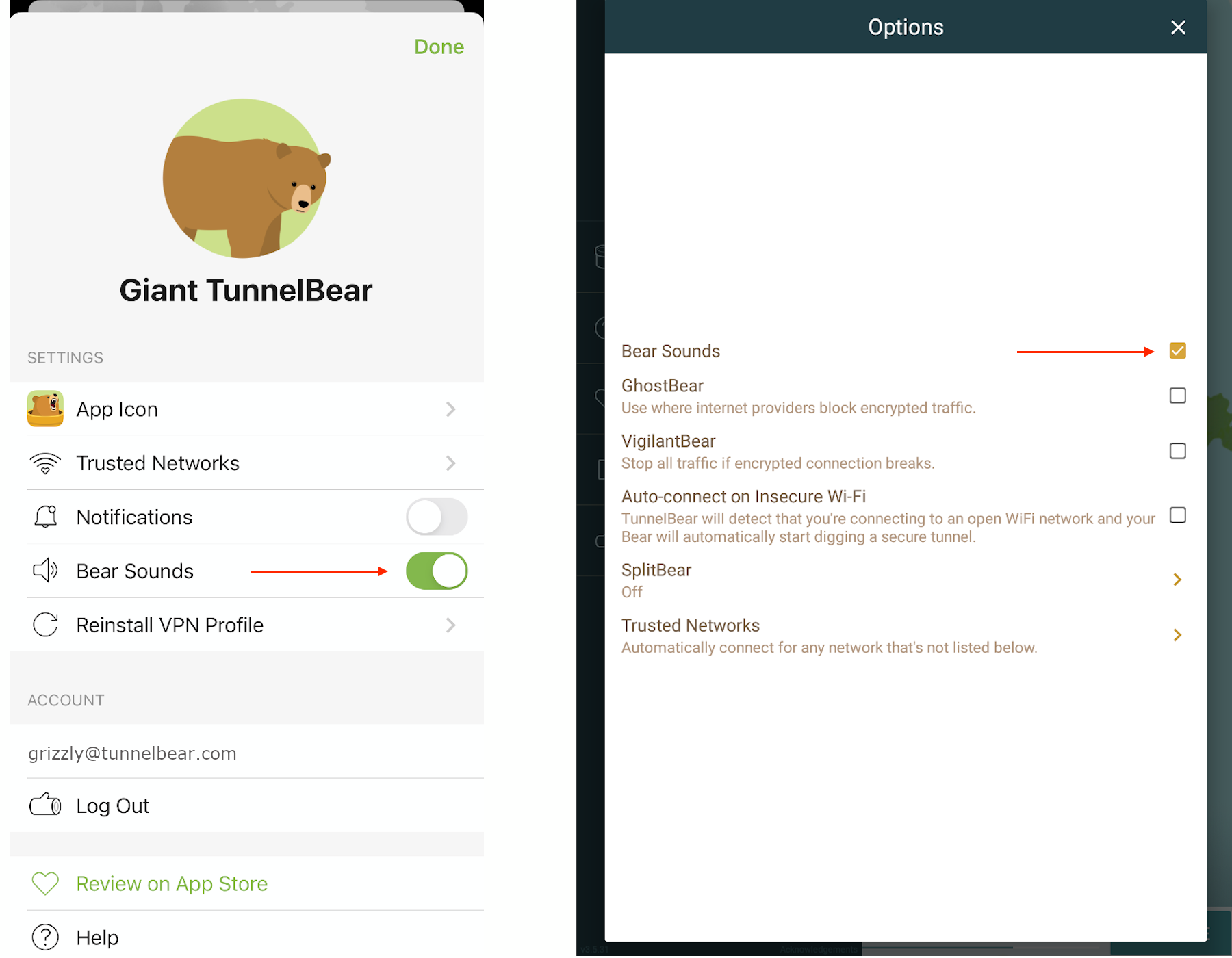 Enabling 'Bear Roaring': iOS Enabling 'Bear Roaring': Android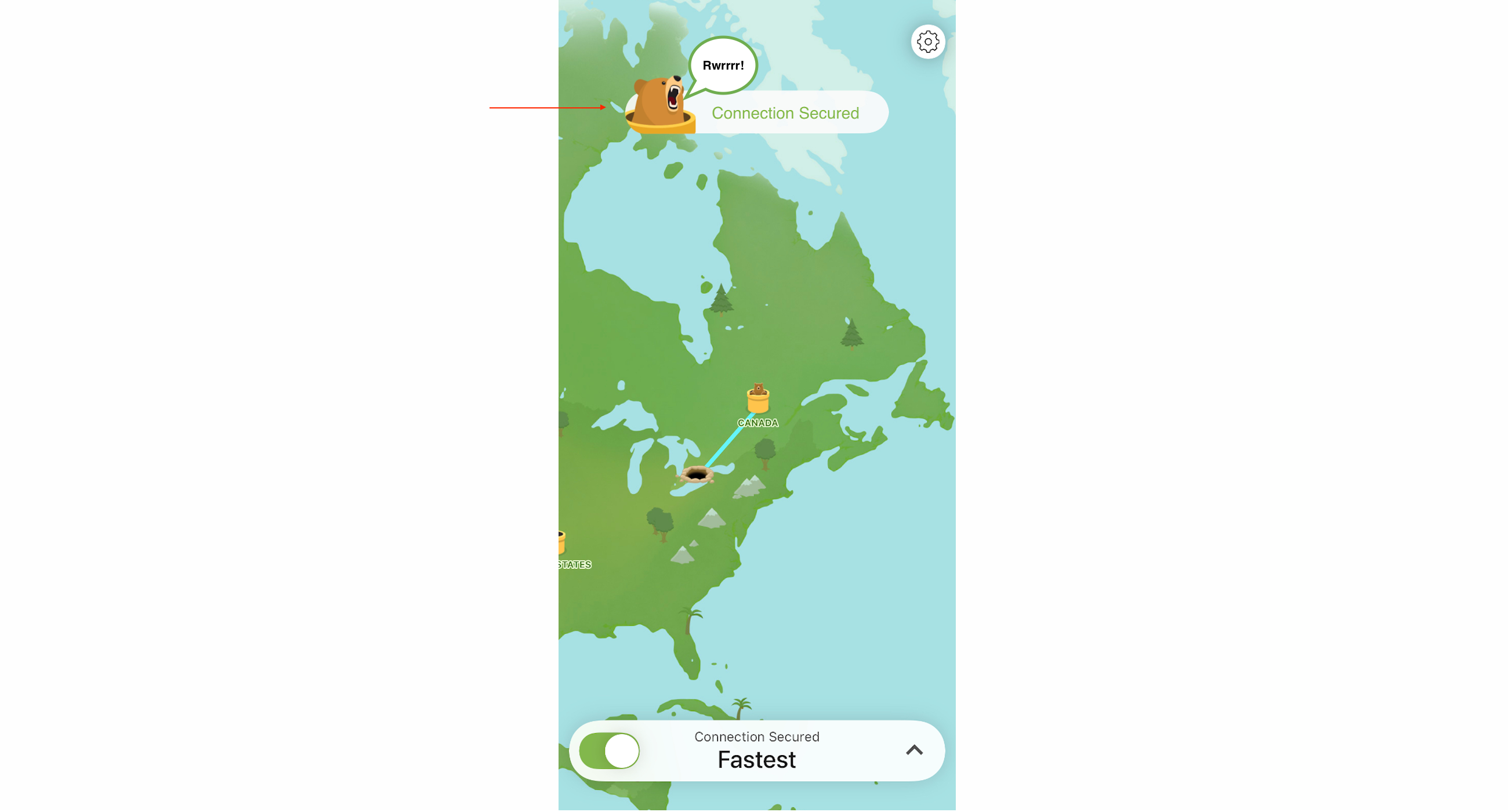 Bear roaring: iOS
*Speech bubble for demonstration purposes only
If you have run through these suggestions and your Bear is still being shy, let our friendly Support Bears know.