When you open the application, you will see a country name (or "Fastest"). To change the location of your IP address, click to expand the list of countries you can tunnel to. You can then select a country from that list.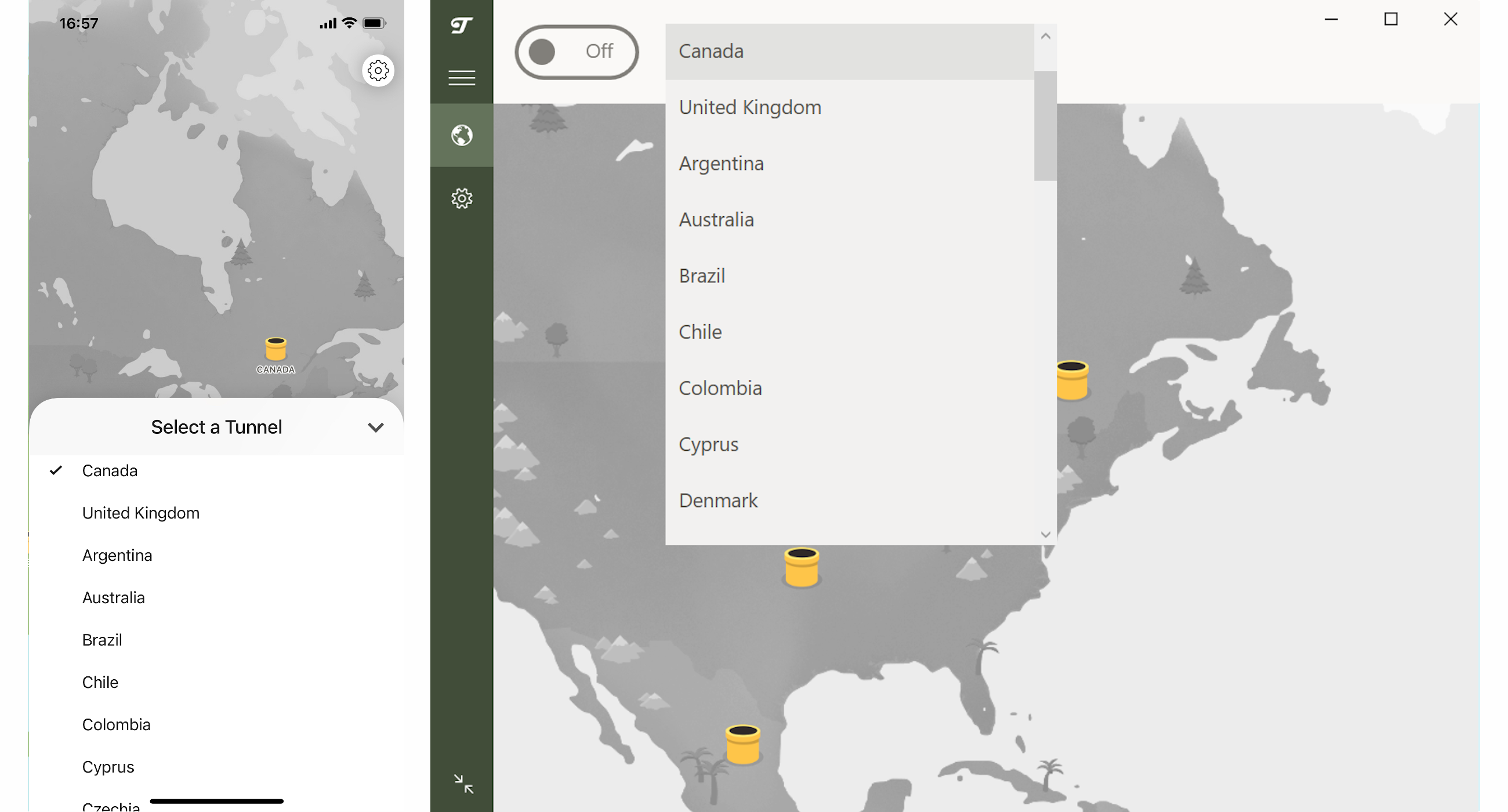 iOS Windows
Once you've chosen the country you'd like to tunnel to, move the toggle switch to the ON position and watch your Bear dig a tunnel. You'll know you're connected when the map turns green and your Bear appears in the tunnel you've selected.
At any time, you can confirm you're connected properly by visiting our website.