SplitBear gives you complete control over which apps are tunneled through TunnelBear's secure and encrypted connection. This feature is only available on Android devices running on Lollipop (5.0) or later.
Why should I use SplitBear?
If you are looking to use a specific app or service that you do not want to have protected by your Bear, SplitBear allows you to manage this without disconnecting from TunnelBear. Any apps that may restrict VPN access, you trust with your location/IP address, or anything that requires your local IP address to be detected, may be a service you wish to have TunnelBear bypass. All other traffic from your device will remain protected.
How do I use SplitBear?
To enable SplitBear, open the sidebar menu by tapping the three horizontal lines in the top left corner of the app. Select Options > SplitBear to open the feature settings. Turn on the toggle at the top of the screen in order to enable SplitBear. Below, you should see a list of all applications that you can exclude from the tunnel. From the list, select the app(s) you wish to have TunnelBear bypass and exit out of the settings. If you're already connected, TunnelBear will prompt you to apply the changes by disconnecting and reconnecting the app. This is necessary for the settings to take effect.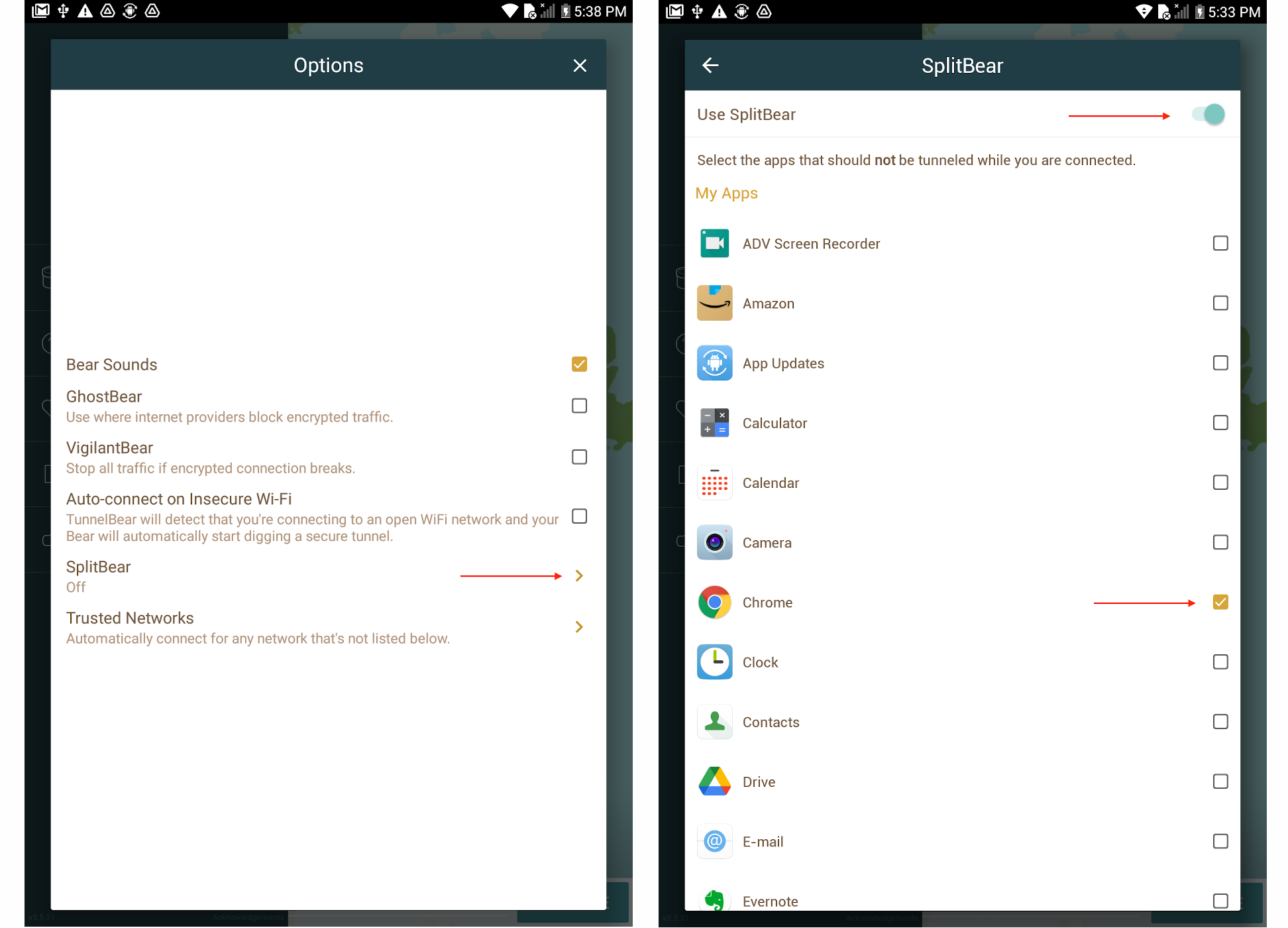 Android
Please be aware: Any applications that SplitBear excludes from the tunnel will NOT be encrypted/tunnelled by TunnelBear.