We've kept TunnelBear as simple to use as possible!
When you're logged into the TunnelBear app, you should see a toggle switch. This is your ON and OFF button. You should also see either Fastest, or a country name. Click this to expand the list of countries you can tunnel to.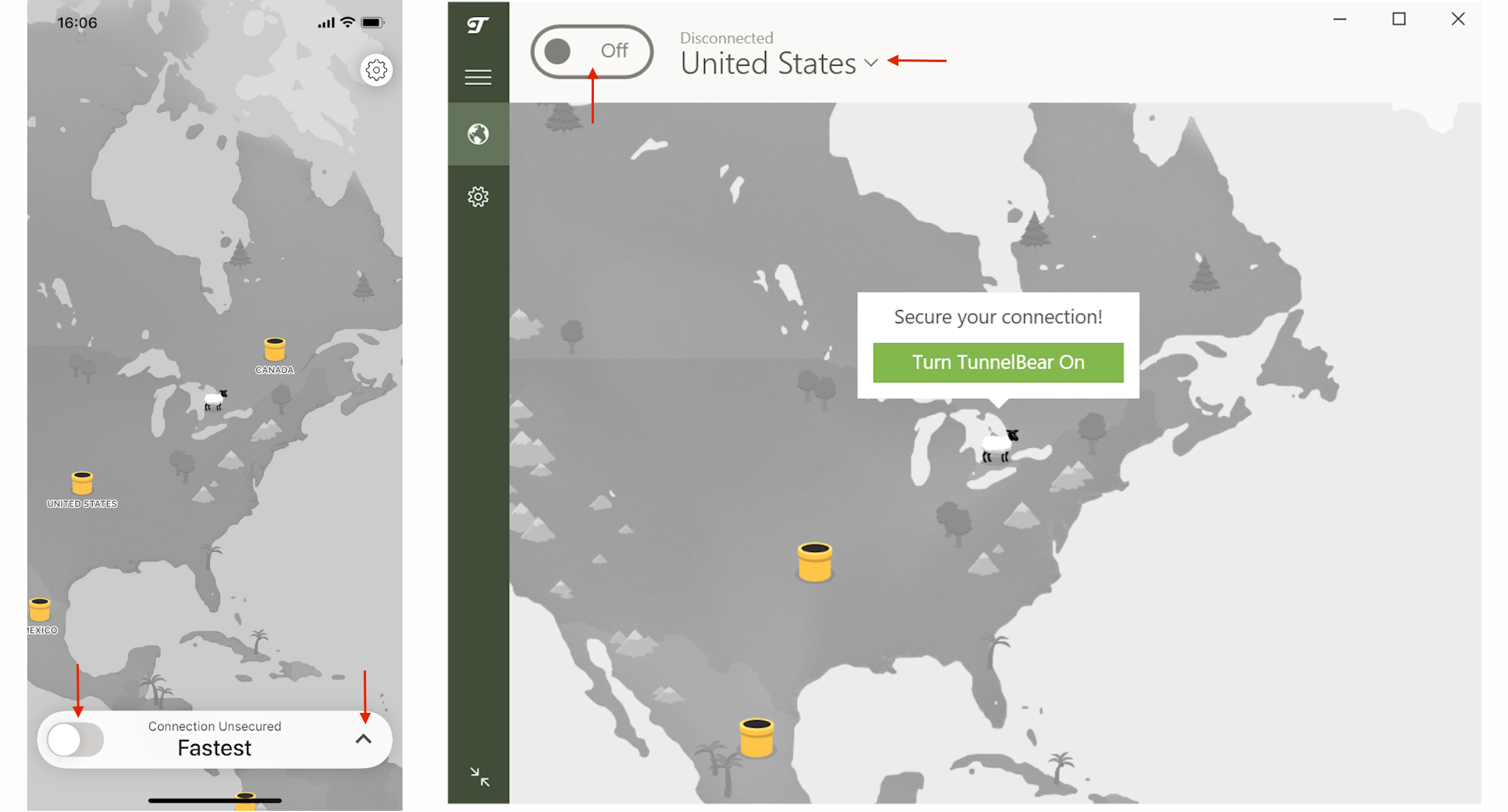 iOS Windows
Once you've chosen the country you'd like to tunnel to, move the toggle switch to the ON position and watch your Bear dig a tunnel. You'll know you're connected when the map turns green and your Bear appears in the tunnel you've selected.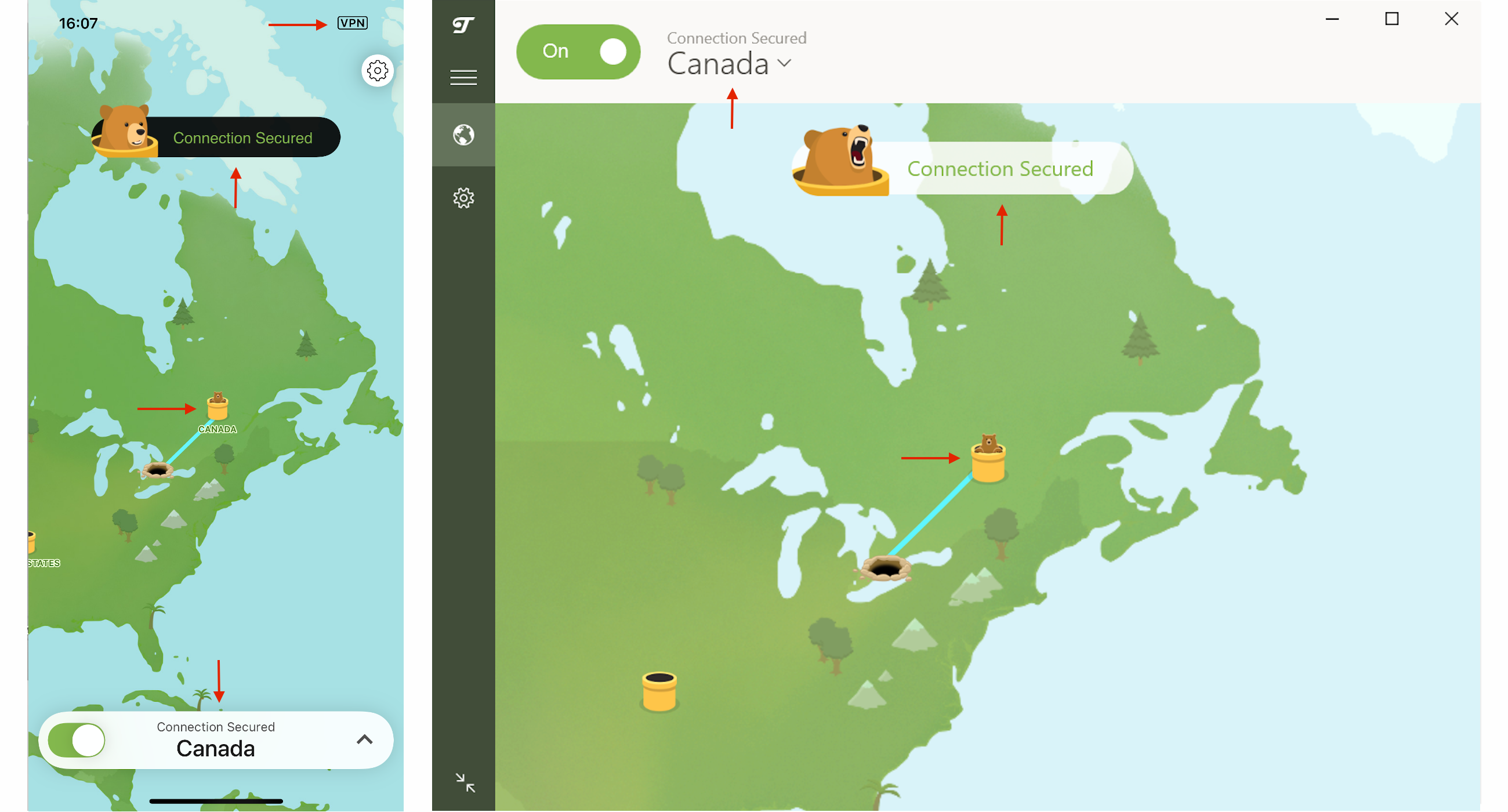 iOS Windows
That's it! You can continue browsing as you normally would knowing that your device traffic is being protected by a ferocious Bear!
If you'd ever like to confirm your connection, or see the IP address you're connected to, head to https://www.tunnelbear.com/whats-my-ip.