All TunnelBear plans, free and paid, have the same performance levels.
Our free TunnelBear accounts allow you to have access to 500MB of data per month. This data resets on the monthly anniversary of your account creation. Unused data does not carry over. Free accounts are best used to determine whether TunnelBear will work for your needs.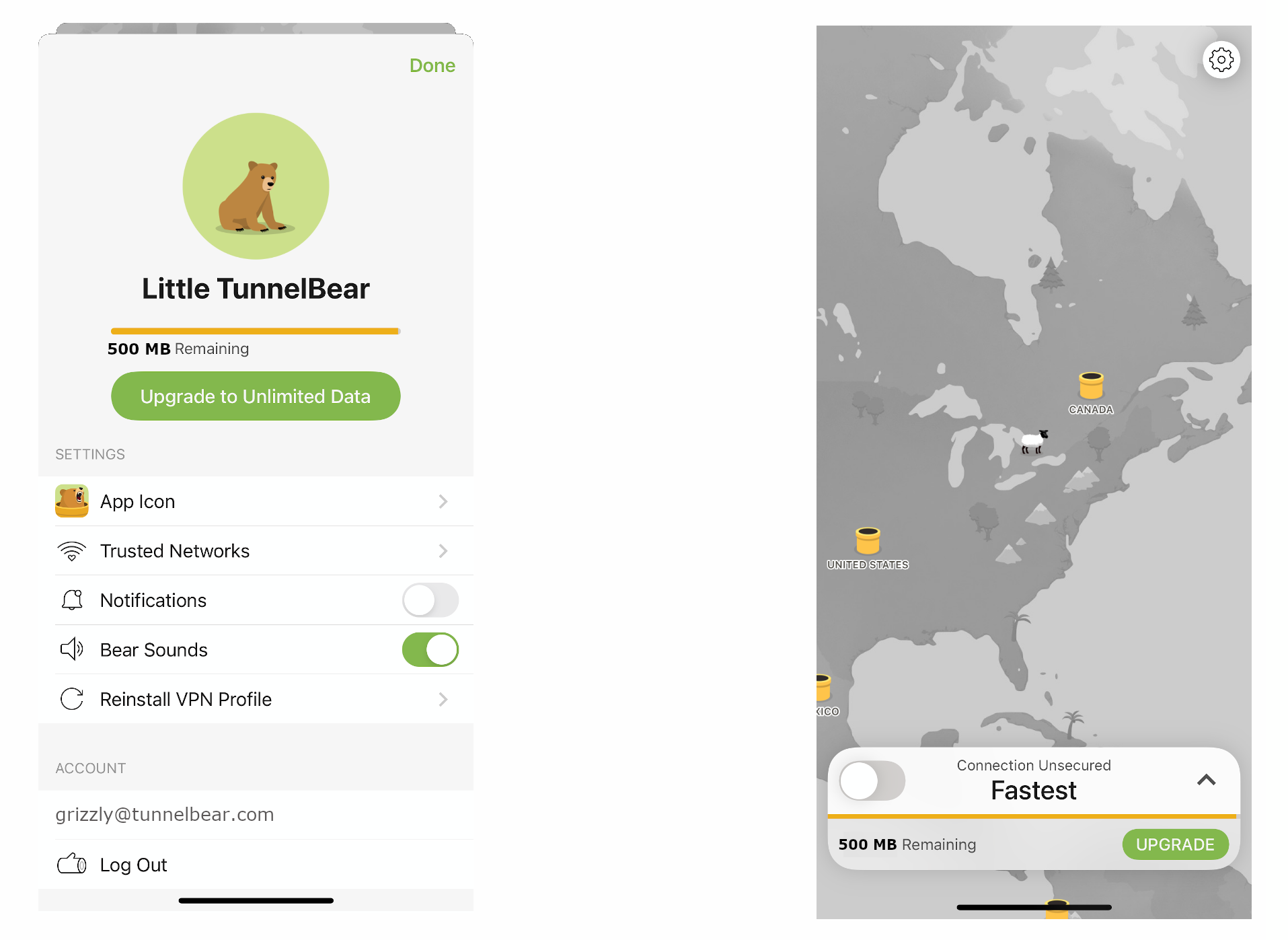 Little Bear: iOS
Paid TunnelBear accounts have access to unlimited data each month. This means there is no limit to the amount of information that can pass through our servers. A TunnelBear subscription is the best way to ensure that you have the bandwidth to maintain complete protection from your ferocious (yet adorable) Bear.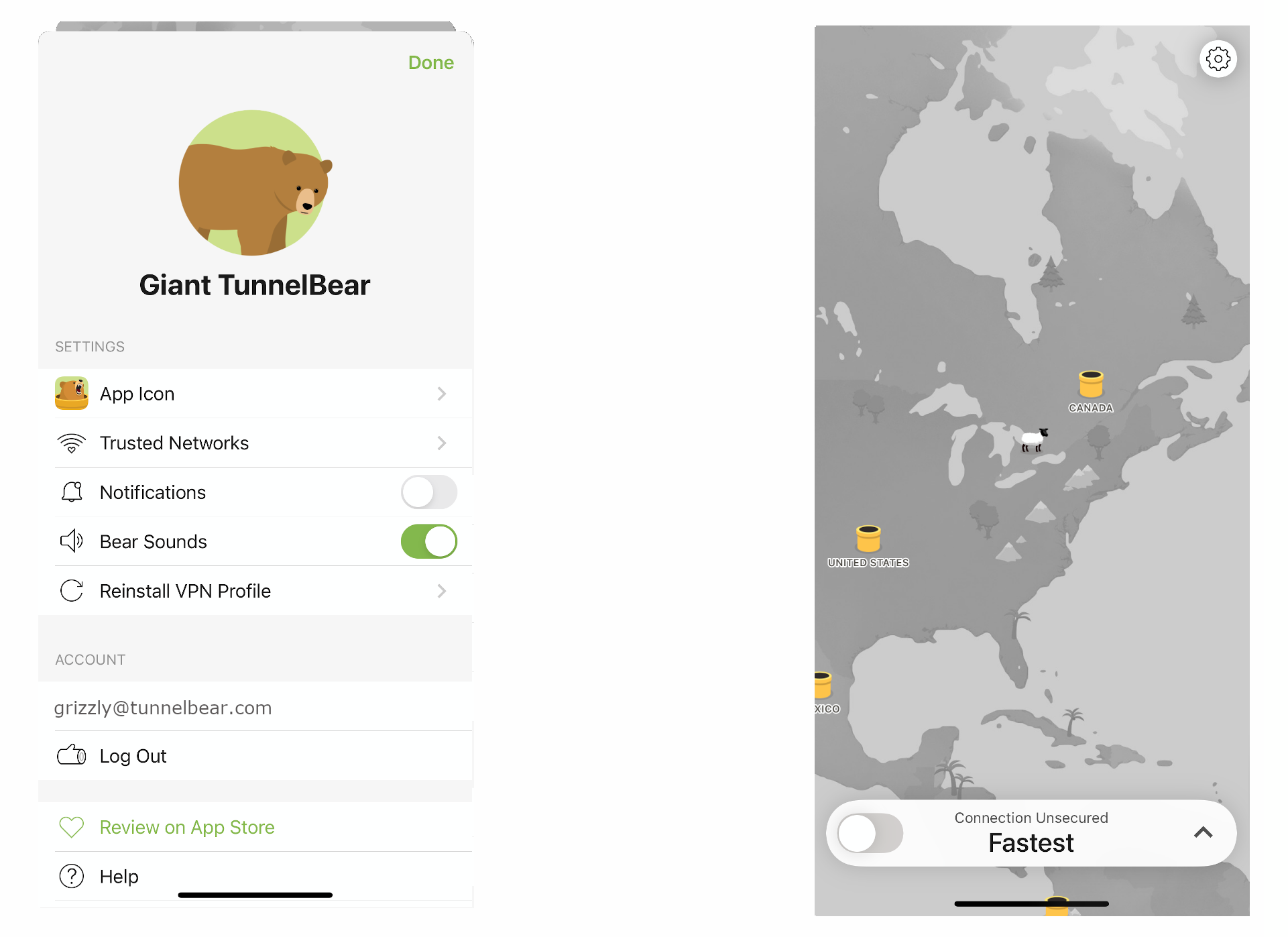 Giant Bear: iOS