Our TunnelBear app for iOS devices require that you install a VPN Profile in order for the app to work. This process is handled entirely by your Bear, all it needs is some authentication from you in the form of your device password or touch/face ID.
For step-by-step instructions on how to install the TunnelBear app on iOS, check out this guide.
If you run into any issues, our Support Bears are always standing by to lend a helping paw.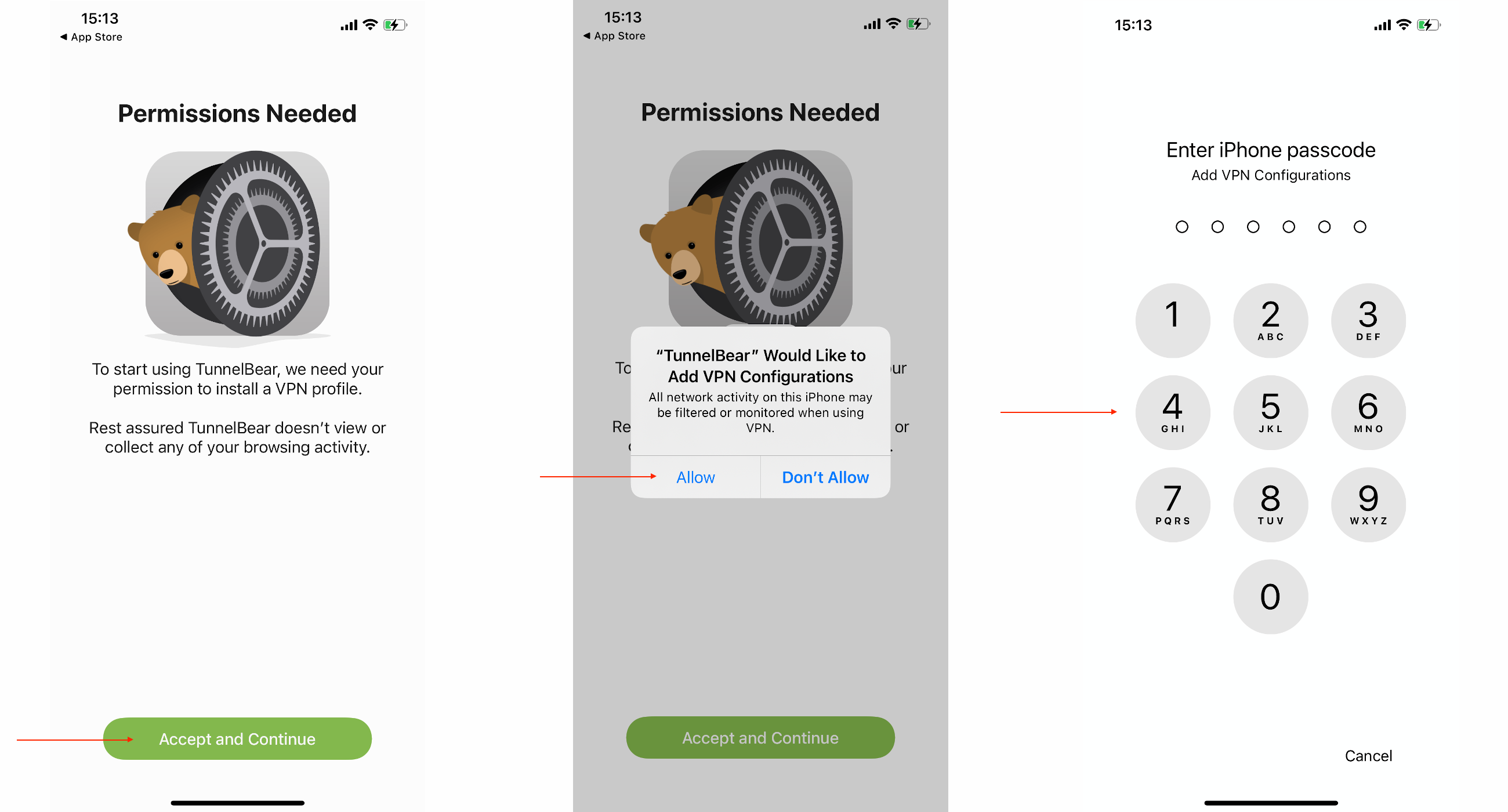 iOS VPN Profile installation process