You won't be able to delete your account if you still have unlimited tunnelling time left on your subscription. This is to prevent you from losing access to the service you've paid for.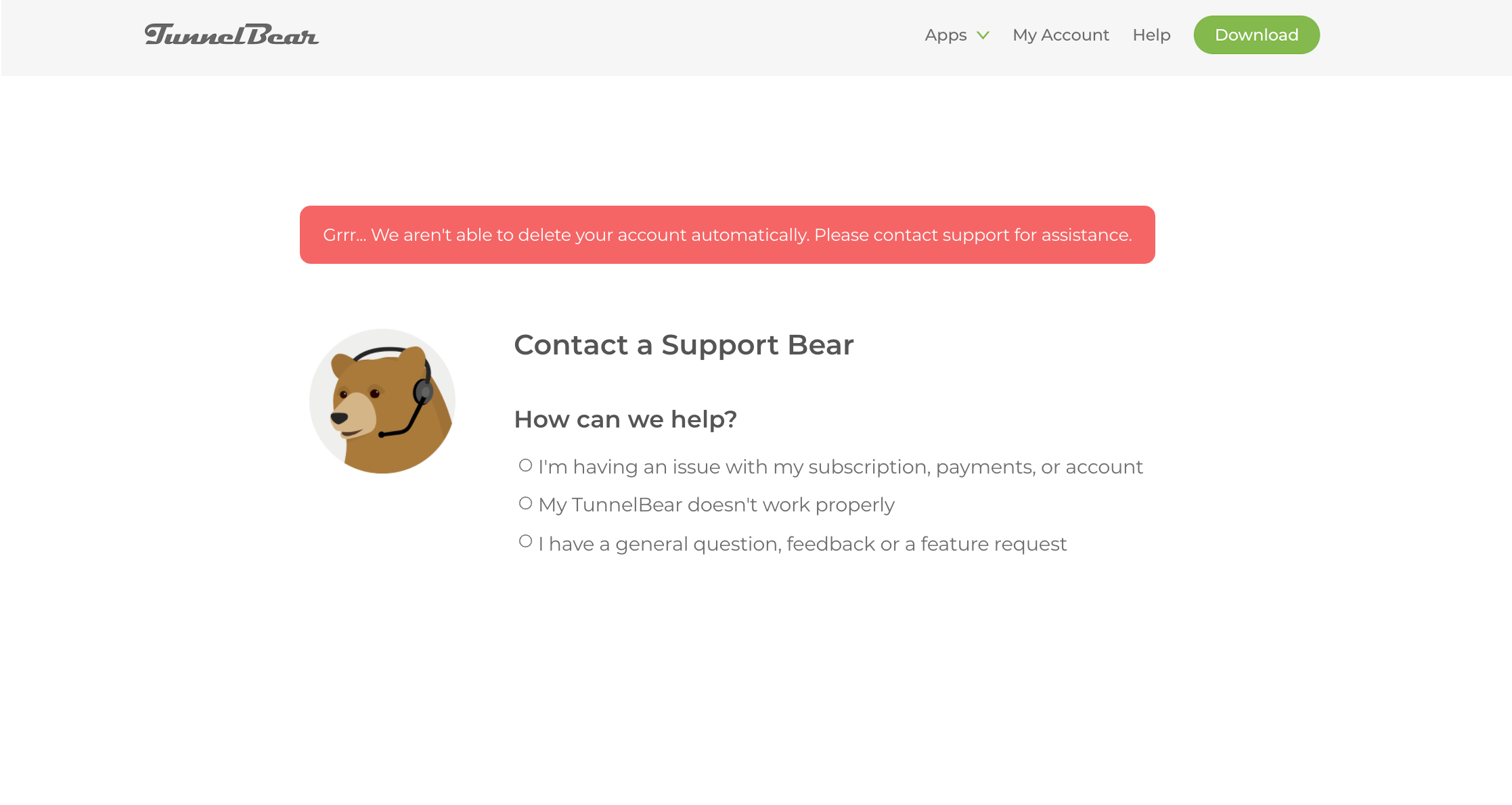 To delete the account, you'll need to cancel your subscription and wait until your data expires. Then, you can delete your account by heading here. If you'd prefer your account deleted immediately, please contact our friendly Support Bears and they can get that handled for you.
Note: While an account deletion will occur immediately, it may take up to 30 days to remove all traces of the account from our servers.