If you're having issues on Android, a few more steps to try are listed below.
Make sure that your device isn't running custom/rooted firmware
Customizing your device's operating system can change important system settings. These changes can sometimes prevent TunnelBear from working correctly. We recommend using a stock ROM to prevent such issues.
Disable any third-party apps
If you are running any third-party battery or memory saving applications, try disabling them to see if they might be interfering with your connection.
Try turning on GhostBear
If you are connecting from a country with strict censorship, we recommend giving GhostBear a try (found in the TunnelBear preferences). GhostBear makes it harder for the VPN connection to be detected and blocked. Be aware, GhostBear should only be enabled in cases of censorship, otherwise, we recommend keeping this feature disabled.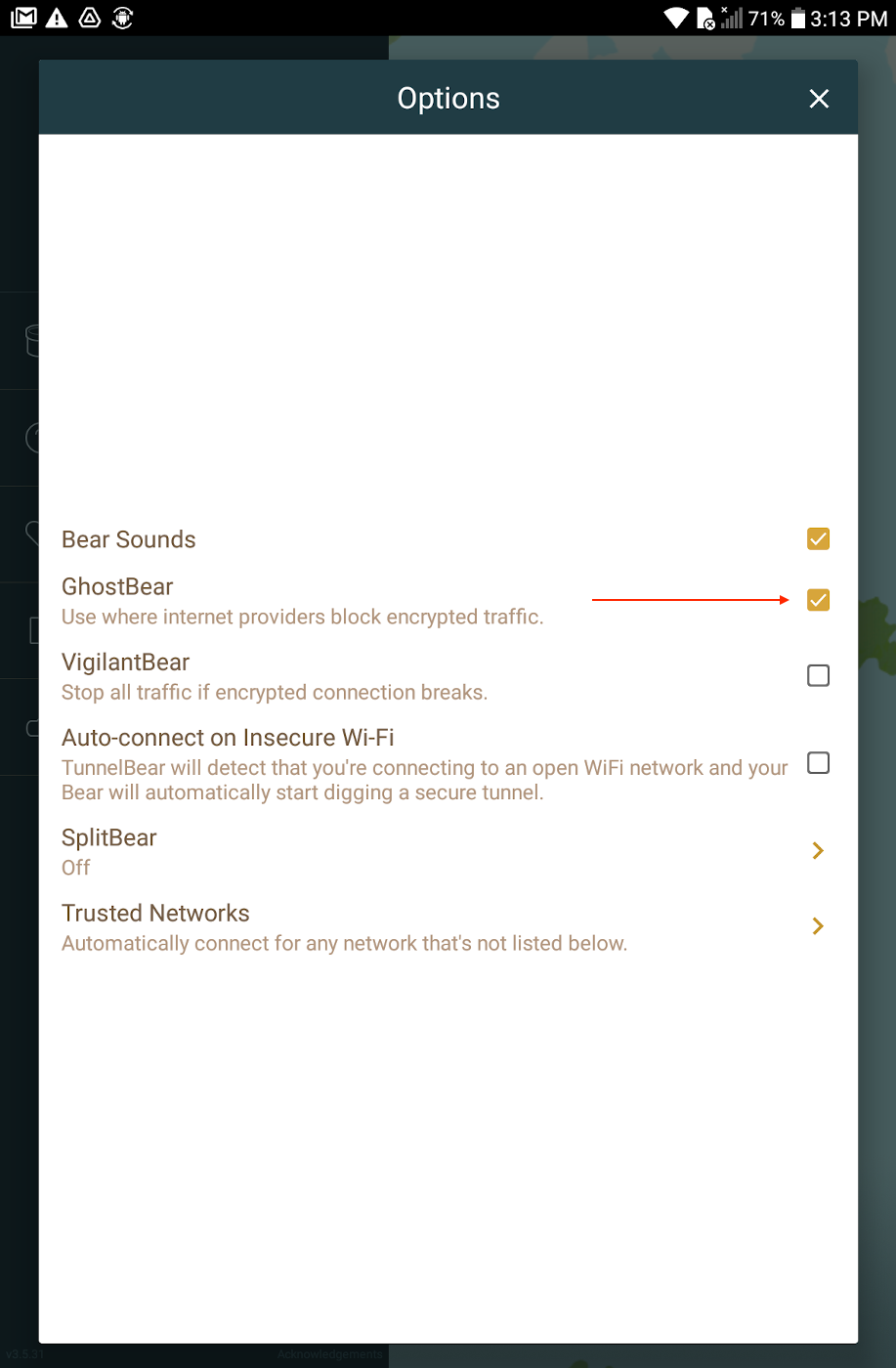 Enabling GhostBear: Android
Make sure you have Automatic DNS enabled
Android 10 introduced the ability to set Private DNS. Unfortunately, due to how Android prioritizes your private DNS over TunnelBear's DNS, private DNS has been known to cause issues. If you have Private DNS enabled, make sure to switch to Automatic DNS and try connecting again. For more information, check out this article.