If you're running into issues on your iOS device, try the following steps.
Reinstall the VPN profile:
Make sure that TunnelBear is OFF.
Click on the menu button (three horizontal lines) in the top left corner of the TunnelBear app.
Click on Reinstall Profile.
Follow the prompts.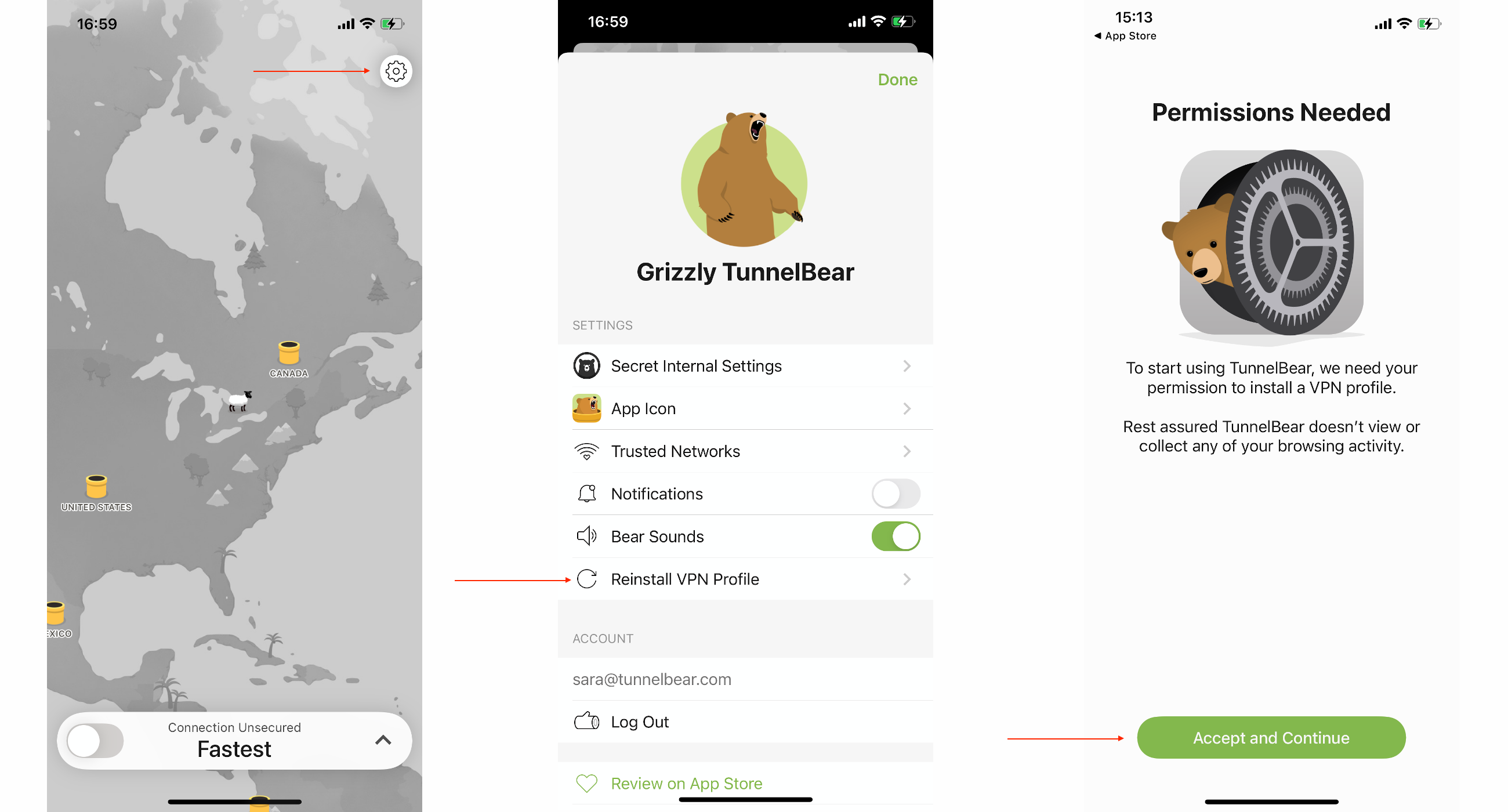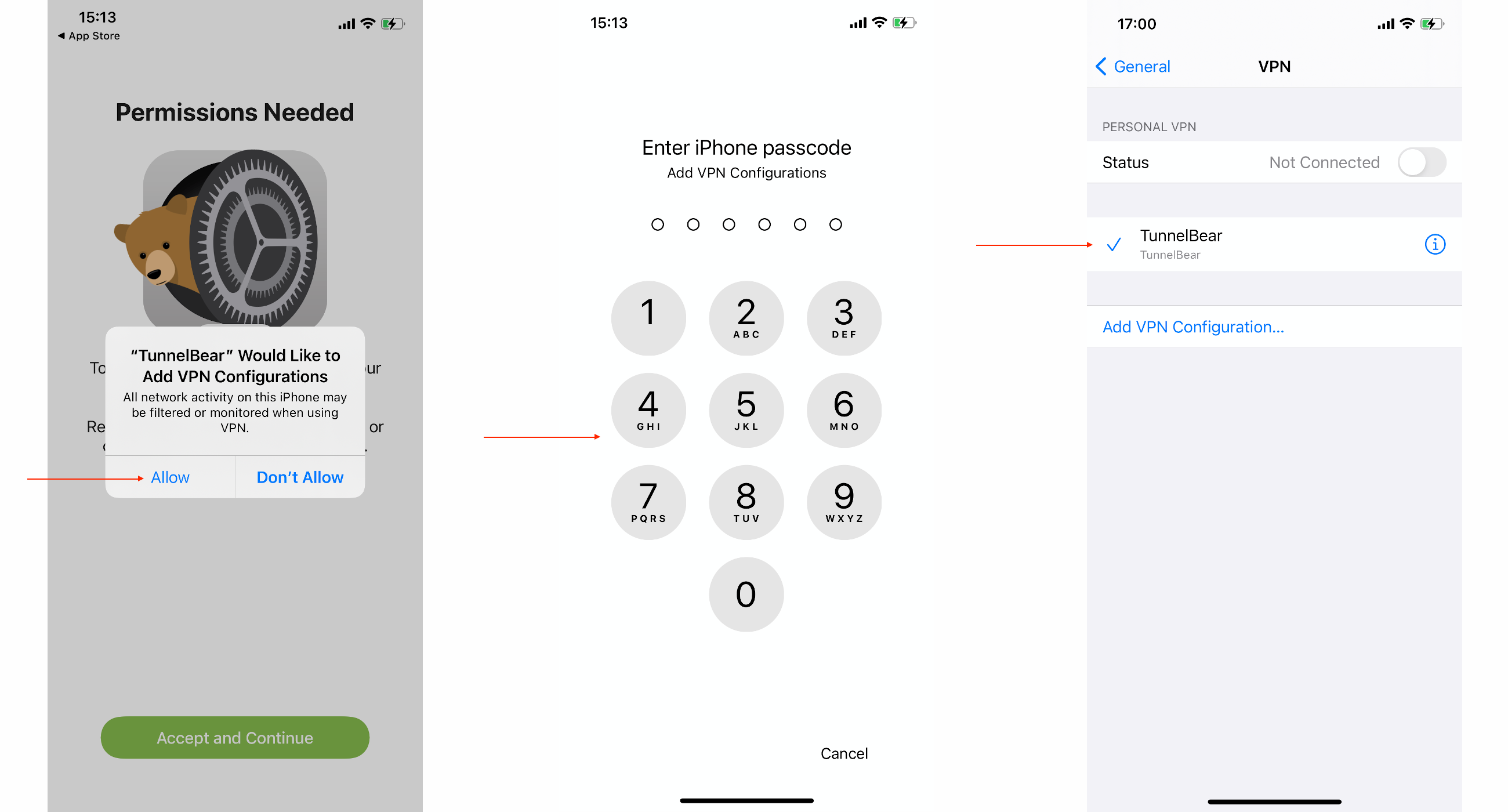 Change the Tunneling Protocol:
Head into your iOS settings.
Locate TunnelBear by scrolling down.
Select Tunneling Protocol.
Change the protocol to any option listed.
Head back into the app and attempt connecting.
Repeat until you find one that allows you to connect.
Note: If you don't notice an improvement with any of the tunneling protocols, switch back to Default and contact our Support Bears for further asistance.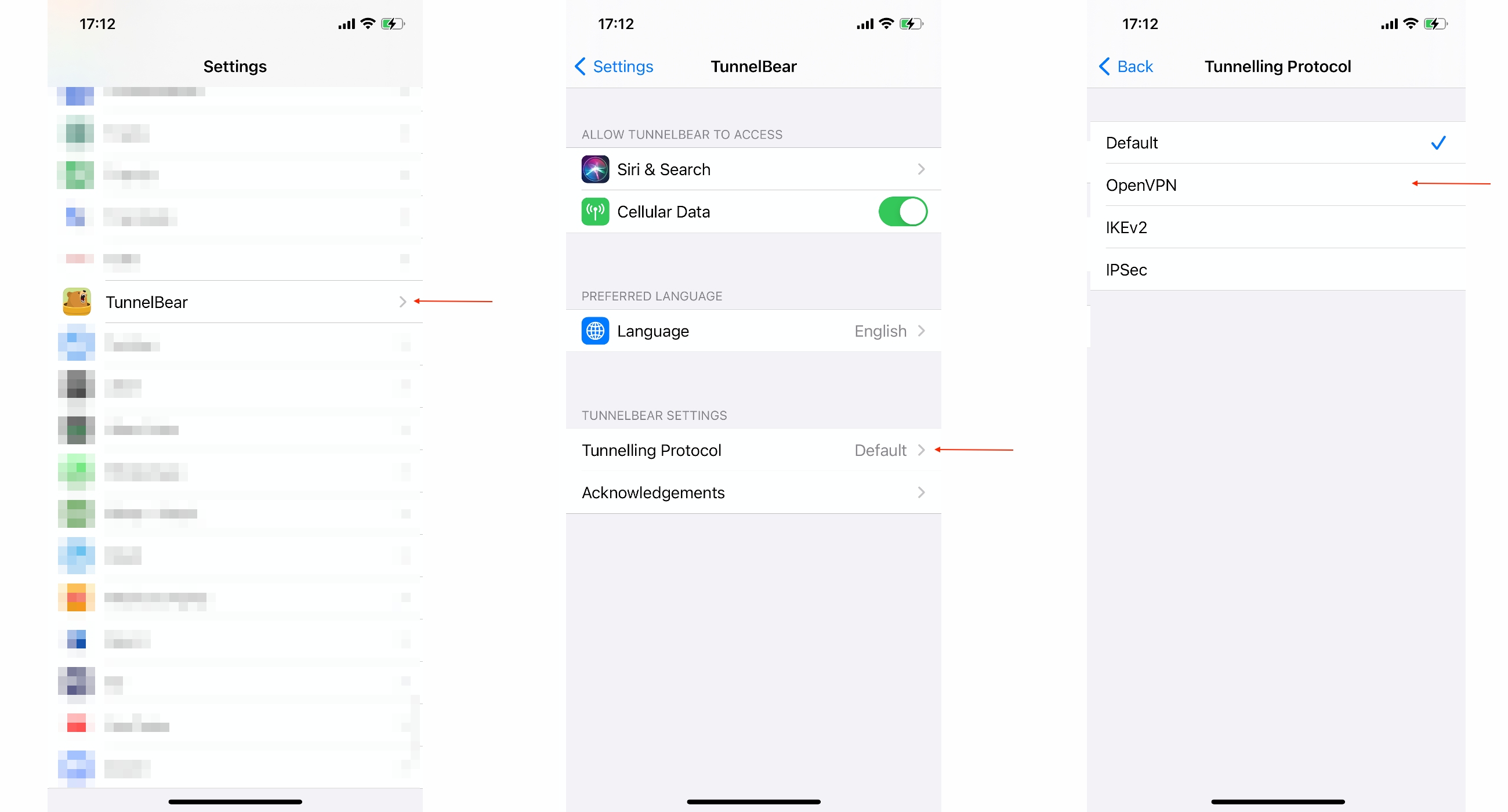 Changing Tunneling Protocol: iOS