When you see this error, it means that the network (IP address) you are connecting from has been flagged as a potential risk by one of our security services, Cloudflare.

Error 403 in-App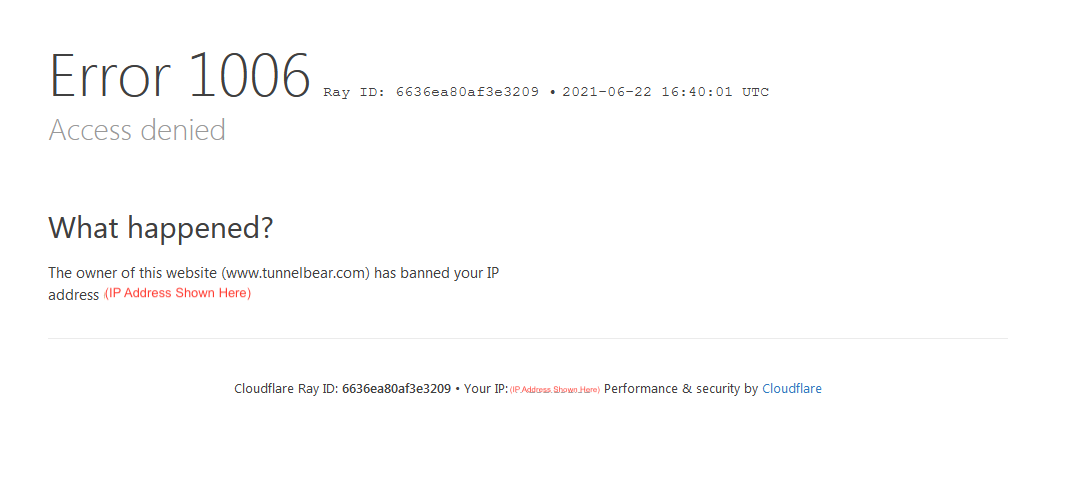 Error 1006 on Website
What is happening in the background
When this happens, Cloudflare blocks your access to our network, meaning that you won't be able to connect or access our website. The way that Cloudflare determines which users to block is complicated, and uses different sources of information, like Project HoneyPot, to determine what networks are more likely to present a threat.
Why you might see this error
If you're connecting from a shared network, such as a public network, university campus, or a region of the world where internet infrastructure is less developed, so IP addresses are scarce (more likely to be shared by lots of people), this can increase your likelihood of seeing this error. Cloudflare does its best to make sure legitimate traffic gets through, but sometimes you may be caught by accident in this net.
How to fix it
In this situation, the best thing to do is try connecting from another network temporarily. If you have waited for some time and you still can't connect or access our website, get in touch with our friendly Support Bears and they'll try to resolve the issue.