This error typically appears if your Keychain has the wrong password stored for your TunnelBear permissions. This is either a result of a corrupted Keychain, or it could be due to simply entering in an incorrect device password when first setting up the app.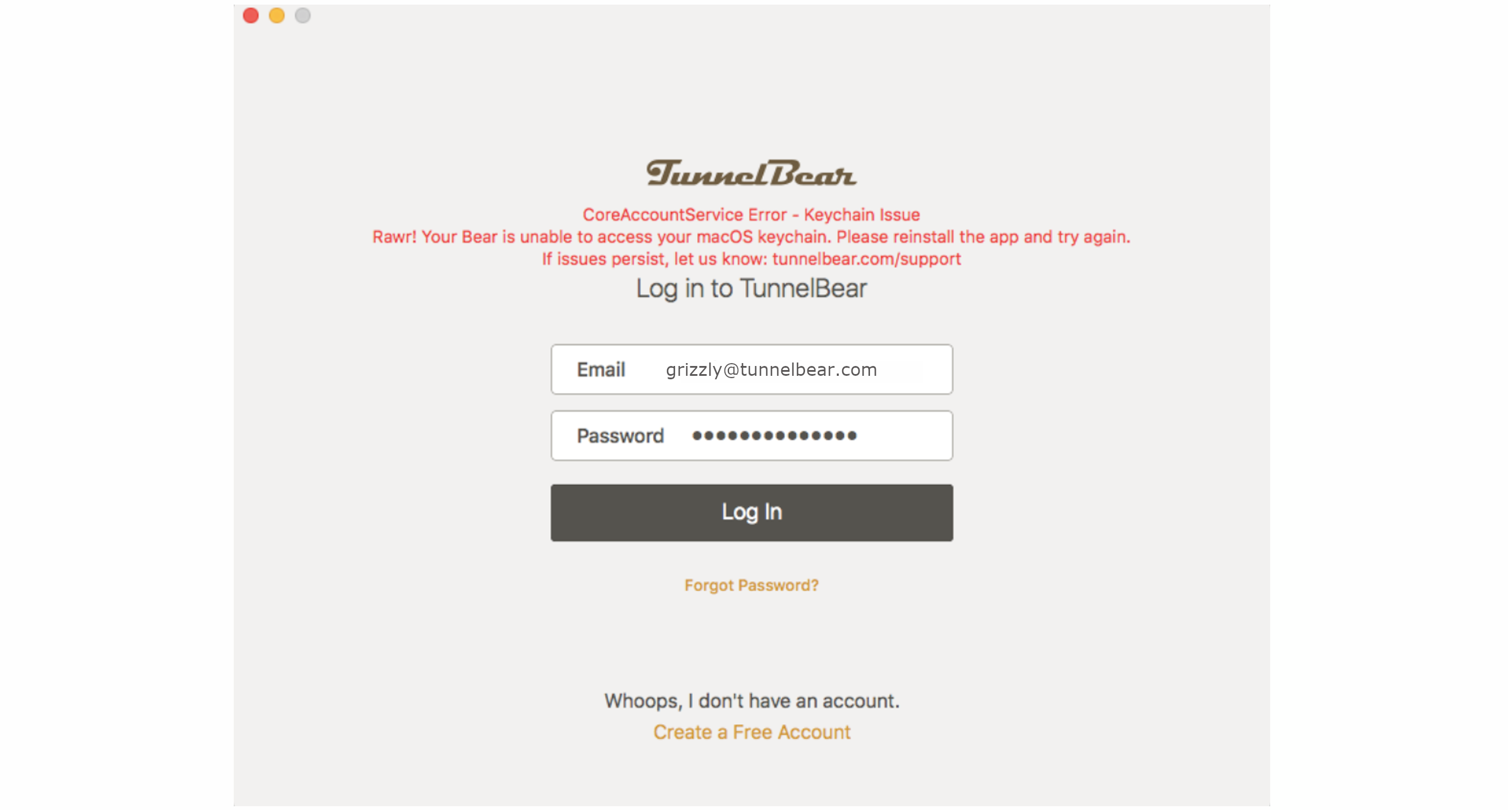 MacOS
We have a few steps you can try that might help sort this issue out.
First, try reinstalling the TunnelBear application:
Uninstall TunnelBear as you would normally.

Reboot the device and reinstall the app.

Enter your device's administrator password when installing the helper tool (if prompted).
If that doesn't help, you can try clearing any TunnelBear entries from your macOS Keychain:
Note: If you happen to use the RememBear app, please be very careful to not delete any of the RememBear items from your Keychain.
Quit the TunnelBear app.

Open the Keychain Access app (Finder > Applications > Utilities).

Look for entries called com.tunnelbear.mac.TunnelBear in All Items.

Once located, select and delete these entries.

Launch the app again and see if issues persist.
If you're still unable to get logged into the TunnelBear app after running through both steps, let our friendly Support Bears know so they can assist you further.